More than Just a Stay of Eviction: New York's New Law Expands Availability of Funds and Provides Lawyers for Tenants
Written By:
09/30/21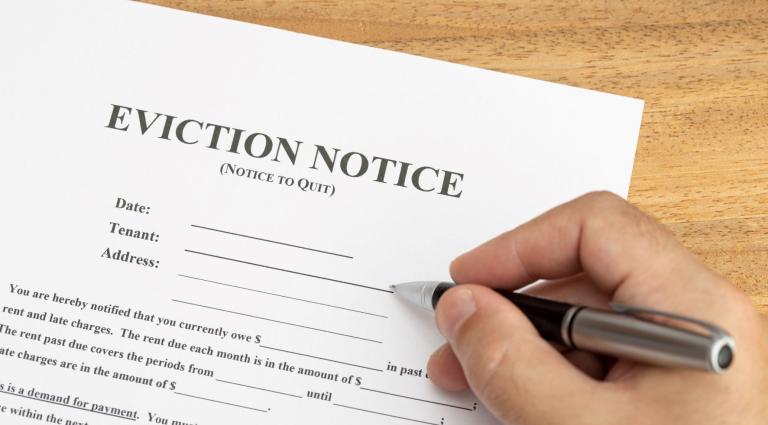 On September 2, 2021, shortly after the expiration of the New York state eviction and foreclosure moratoriums, Governor Kathy Hochul signed into law a moratorium of residential and commercial evictions and foreclosures until January 15, 2022. The new moratorium provides that the Hardship Declaration Form may be used by tenants (and those already submitted continue to be in effect) to indicate that they have experienced a hardship due to the COVID-19 pandemic. The revised Form provides that if a landlord has a reasonable belief that the tenant has not actually suffered a financial hardship, the landlord may request a hearing in court to challenge the tenant's certification, though the landlord bears the burden of proof. If the hardship claim is upheld, the parties will be directed to file an application for emergency rent relief. A similar mechanism is in place for foreclosure actions.

In signing the law, Governor Hochul reasoned that the extension of the moratorium was necessary to enable tenants and their landlords to apply for the Emergency Rental Assistance Program, which has $2.4 billion in emergency funds earmarked to satisfy New York rental arrears. As of August 31, 2021, direct payments of $300 million have been made with another $900 million committed to pay to more than 23,000 landlords. If the rate of payment continues, it is anticipated that the moratorium will not be extended further, especially given the restrictions which the payment of the emergency funds carries with it. See May 1, 2021 blog: "New York's Rent Relief Program has Strings Attached for Landlords"
 
In addition to the moratorium, the new law created a $25 million fund to provide legal services to tenants facing eviction proceedings, who will be provided with an attorney on the first court appearance (held virtually) to represent them. Although shareholders of cooperative apartments are not eligible for the ERAP program, they may still invoke the protections of the Tenant Safe Harbor Act, which defense was also extended by the new law, as it had expired when the declared state disaster emergency was lifted. Additionally, $125 million will be made available for assistance to landlords whose tenants refuse to participate in the Emergency Rental Assistance Program or have vacated the residence with arrears. Details on the application for and distribution of these funds has yet to be released.

We will continue to monitor developments in the eviction and foreclosure moratoriums, the implementation of the emergency rent relief, and other issues facing landlords and tenants during the pandemic.