After a long slumber, many restaurants are emerging from hibernation
05/20/20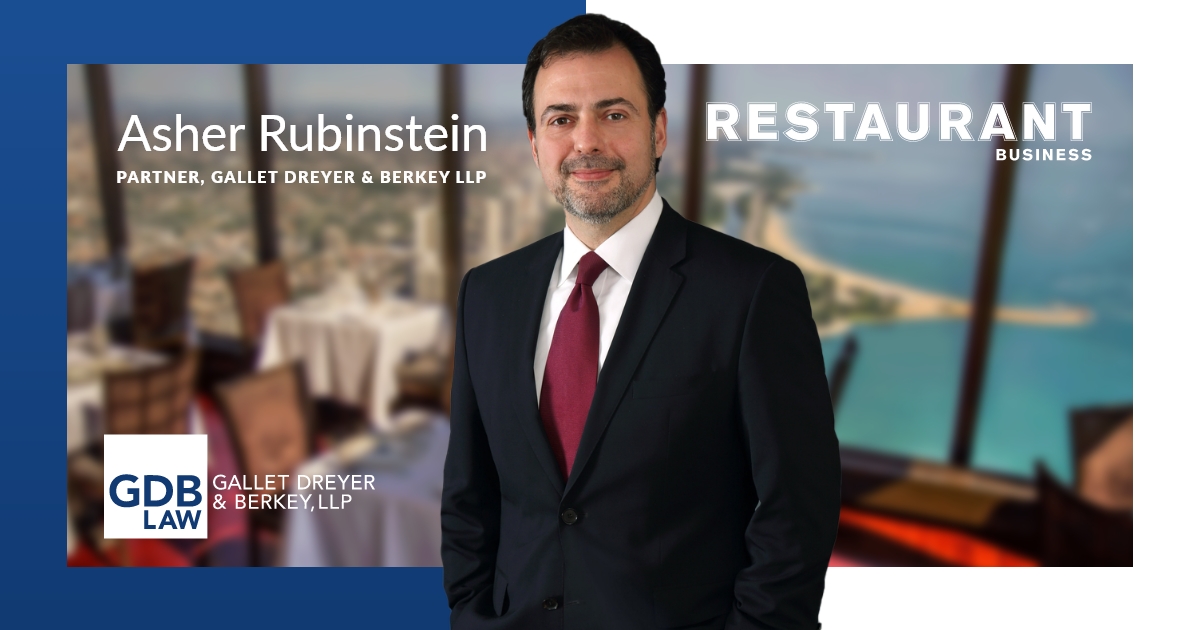 Featured In: Restaurant Business Online | Written by Heather Lalley | Featuring Asher Rubinstein  |  Partner, Gallet Dreyer & Berkey, LLP 
You may access the full article via download or by clicking here.
"Among the list is paying attention to PPP loan compliance and recordkeeping, keeping a good relationship with landlords, hiring  issues and paying attention to health and safety compliance." - Asher Rubinstein

Richard Roman, co-owner of the massive restaurant near the top of Chicago's John Hancock Center, stood in the dining room in mid-March 2020 fighting back tears.

Almost the entire 200-person crew from the Signature Room at the 95th, some of whom had been there for nearly 30 years, had been laid off. The wine was put into storage but nearly everything else had been cleared out. All of the equipment in the back of house was shut down.

The restaurant was going into hibernation mode—but nobody knew for how long. And Roman and his business partner had just signed a 10-year extension on their lease.