Join Us at Cooperator Expo in Jacob Javits Convention Center on Tuesday, November 14—Booth 212
11/09/23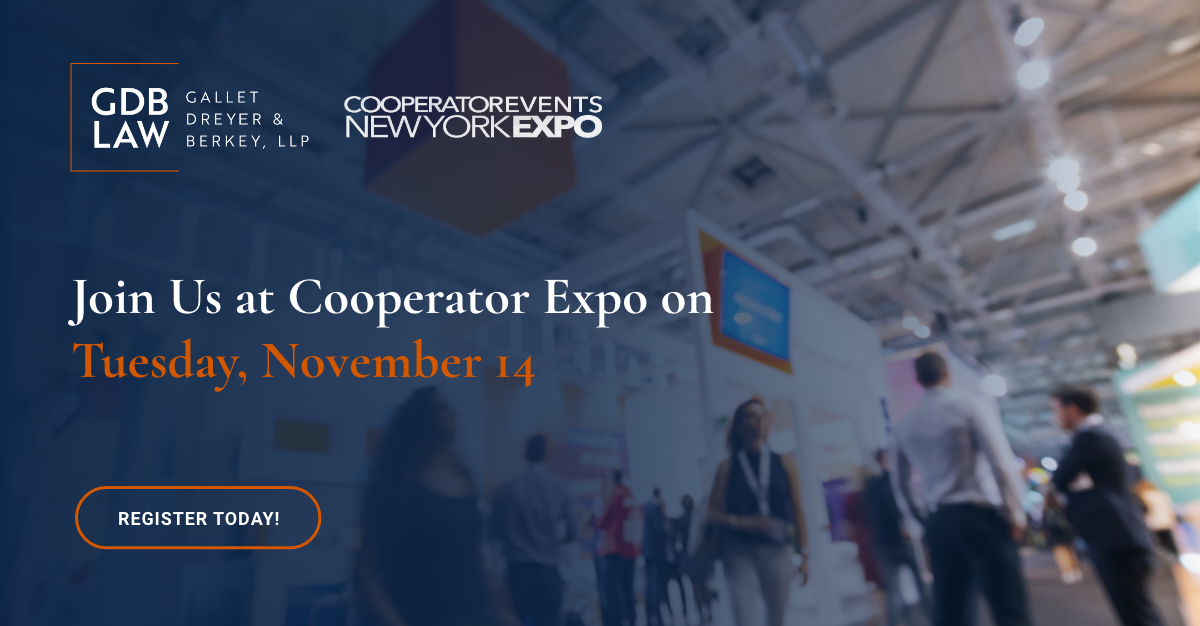 Do you have time to meet at the Cooperator Expo on Tuesday, November 14? Our friends at the Expo mentioned you had expressed interest in connecting, and four of our attorneys will be present at booth 212 to talk with and answer any questions concerning co-op & condominium law.
By way of background…Since 1978, the firm, Gallet Dreyer & Berkey, has worked with individuals and organizations, co-op and condo boards, individual owners, managing agents, developers, brokers, financial institutions, zoning boards, and accounting professionals like you to successfully address every type of legal and business matter related to all phases of the operation of their buildings and related litigation.
We look forward to connecting.
PS: If we can't meet at the Expo, let's schedule a call before or after. Feel free to call (212-935-3131) or email us at info@gdblaw.com.